View your funds - Fundholder Portal
Log in to the Fundholder Portal
Contact:
Mandy Hicks, Database Administrator – 231.332.4126
Bonita Jackson, Donor Relations Coordinator – 231.332.4141
The Fundholder Portal is a tool for donors and organizations who have created funds at the Community Foundation. You can view your fund balance, gift and grant activity, and recent fund statements, and Donor Advised Fundholders can easily recommend grants.
Apply for a grant - Submittable
Muskegon and our Mason affiliate accept and review grant proposals through an online application system hosted by Submittable. This is a new system for the Community Foundation starting June 2018. All applicants will need to create a new account. For more details and instructions on the grant application process, click here.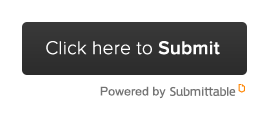 For more information contact:
Muskegon County – Janelle Mair, 231.332.4116
Mason County – Andrea Large, 231.845.0326
Apply for a Scholarship
We use a single, general application for all Community Foundation scholarships. Scholarship application is open October 1, 2021 through February 1, 2022. Click this button to create an account with our online scholarship application or to login to finish your application.