A complete scholarship application has three parts: submit the online application, request a transcript be sent to the Foundation, and provide a Student Aid Report (provided you can complete your FAFSA). Be sure that you have completed all three parts! Before you start your application, read through our handy 2019 Scholarship Application Checklist. Detailed instructions for the Submittable application portal are located here. Click this button below to create an account with our online scholarship application or to login to finish your application and submit.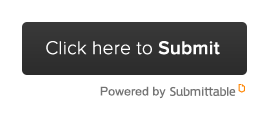 Renewing a Multiple-Year Existing Scholarship
If you received a multiyear scholarship in the previous year(s), you must submit an official transcript of your fall grades with your renewal application by March 1. You will be contacted by our scholarship staff in January. Not all scholarships are renewable.
Our Scholarships and the Muskegon Area Promise
In order to maximize scholarship support for all students in Muskegon County, we concentrate our scholarship dollars on students who are not eligible for the Muskegon Area Promise. To be eligible for the Promise, a student must: be a 2018 graduate of Calvary Christian Schools, Fruitport Community Schools, Holton Public Schools, Mona Shores Public Schools, Montague Area Public Schools, Muskegon Catholic Central, Muskegon Covenant Academy, Muskegon Public Schools, Muskegon Heights Public School Academy, North Muskegon Public Schools, Oakridge Public Schools, Orchard View Schools, Ravenna Public Schools, Reeths-Puffer Schools, Western Michigan Christian, and Whitehall District Schools; have a grade point average of 3.5 or above; and be attending Baker College or Muskegon Community College. Graduates of Promise schools are welcome to apply for a CFMC scholarship, however, applicants with a grade point average solidly above 3.5 and plans to attend Baker College or Muskegon Community College will not be considered. If an applicant is determined to be Promise-eligible after being awarded a CFMC scholarship, the Scholarship Committees will award that scholarship to another student. If you are a Promise recipient, once you have completed two years at Baker College or Muskegon Community College, you are encouraged to apply for a CFMC scholarship to support your remaining higher education.